Roll over image to zoom in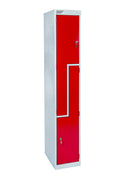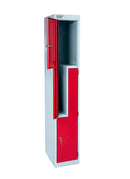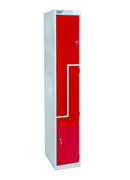 Description
About The Z Locker
- Z lockers can provide more space than a divided locker for small items thanks to the shape of the locker
- All Z lockers come with two coat hooks per compartment
- Z locker design is aesthetically pleasing and modern and can come in many different sizes
- Variety of accessories and colours to choose from
- Body colour of the locker is ice
- This Z Locker is suitable for wet environment such as a Leisure Centre as the carcase of the locker is aluminium, door frame manufactured from stainless steel and the door is dipped in yellow zinc.
Payment & Security
Your payment information is processed securely. We do not store credit card details nor have access to your credit card information.